Hey all! Sorry I'm late this week. I got sucked into something that the non-disclosure agreement prevents me from
rubbing in your faces
discussing in public. Hopefully the challenge will make up for it.
This one's a little different.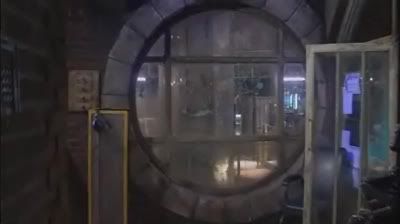 Two shots from the BBC's virtual tour of the Hub, courtesy of the galleries over at
The Institute
. The first is the Interrogation room, which I suspect we'll be getting a good look at this week. The other seems to be an observation window looking out over the main floor.
Go. Be inspired. I'm looking forward to seeing everyone's creations!